Terra Firma
Nominated for the H.I. Feldman Prize

This project proposes a space of communal domesticity within the ruined buildings on the Ladeira da Misericordia, borrowing from the logics of Brazil's terreiros and quilombos. Decrepit buildings on the site are renovated with additions in rammed earth, accommodating permanent apartments for families that have been displaced from Salvador's historic center as well as temporary accommodation for quilombolas and visitors from distant terreiros, followed by spaces for eating, cooking, and gathering. A core of kitchens facilitate daily family meals, community feasts, ritual ceremonies, and informal food vending. They also allow for the running of an affordable canteen and the Coati restaurant that Lina Bo Bardi built in 1988. Regional ceramics shops and an on-site pottery studio supply earthen vessels for use throughout the site.

Tourism is secondary to a program that primarily serves the local community. Visitors from Pelhourino pass through elaborate entry sequences to reach the site, and must participate in the ritual maintenance of the spaces, thereby inverting the typical service dynamic of the tourist industry. Landscaping on the upper escarpment functions as a space for ritual and alimentary use, while tying the site to the sustainable agroforestry efforts of quilombos in the surrounding bay.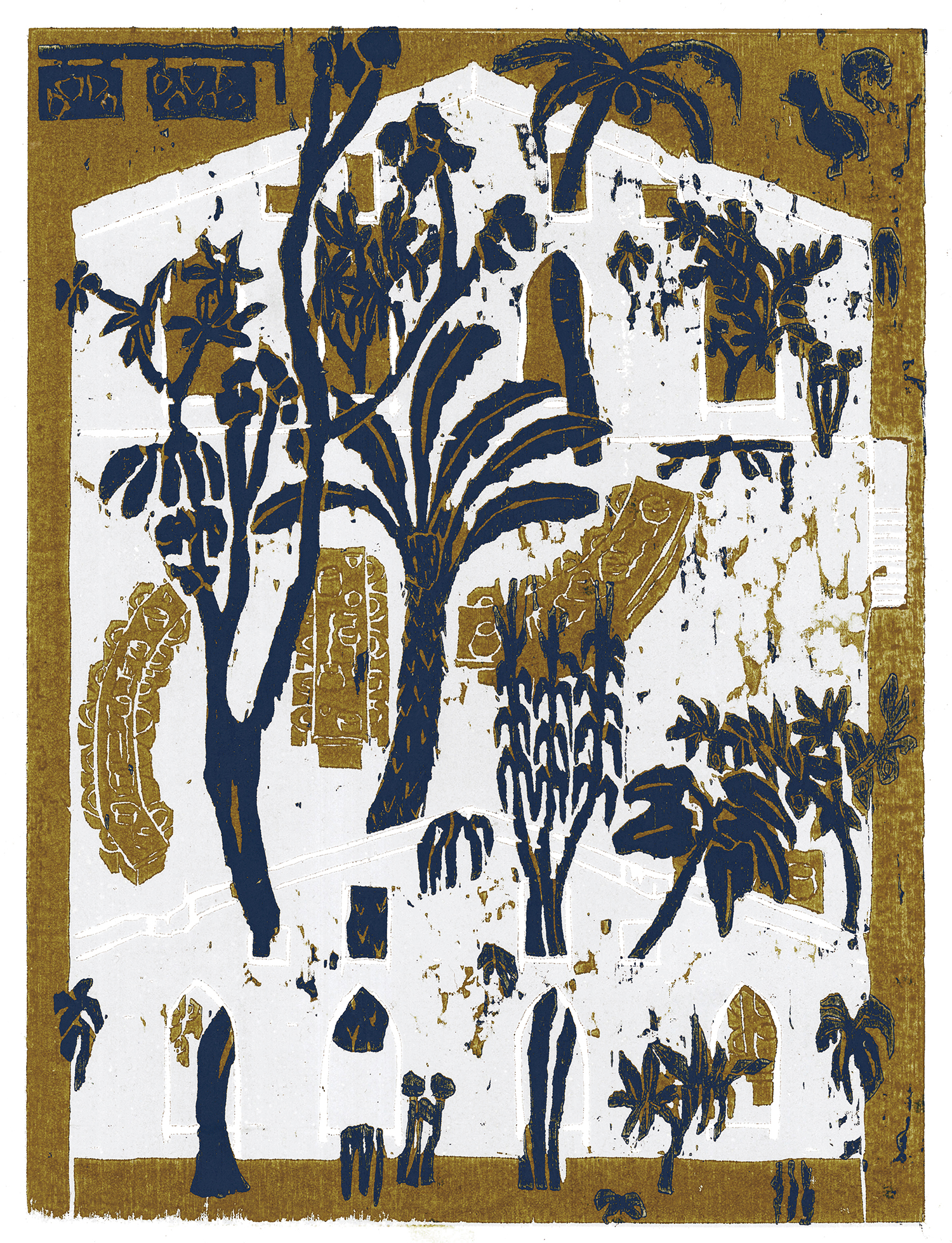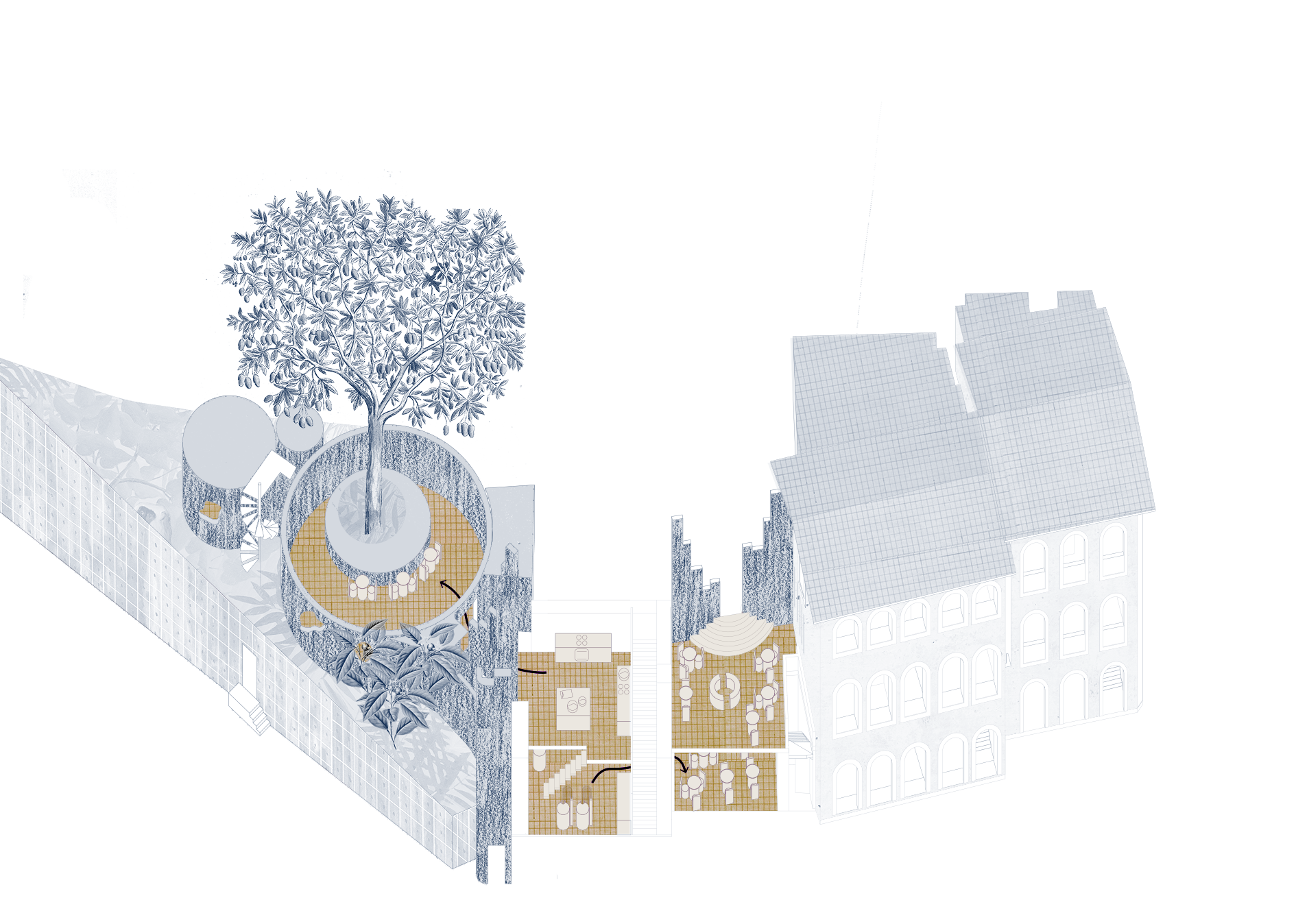 Changes to Lina Bo Bardi's complex of buildings include a kitchen and distillery that serve the bar and the Coati, using ingredients sourced from the site and the surrounding region. The ground floor of Casas 3 & 1 include office space for AMACH, a residents' advocacy group that operates the adjacent daycare, as well as an ecotourism office that guides visitors to daytrips of the Rota da Liberdade, which begins from the nearby ports.


The Coati restaurant sources ingredients from the site and the surrounding region



On the terrace of the bar, drinks and food are served to celebrate the Baianas' traditions
Down the street from Lina Bo Bardi's buildings, a row of decrepit buildings are transformed into a space of communal domesticity, providing accommodation for visiting terreiro members and quilombolas in the surrounding region. The ground floor of the ruins is composed of a fluid sequence of spaces, which include a canteen, kitchens, a market, a library, a pottery studio, and a communal gathering space.
Elevation of the ruins
A community pantry ties the ruins to the Ladeira da Montanha below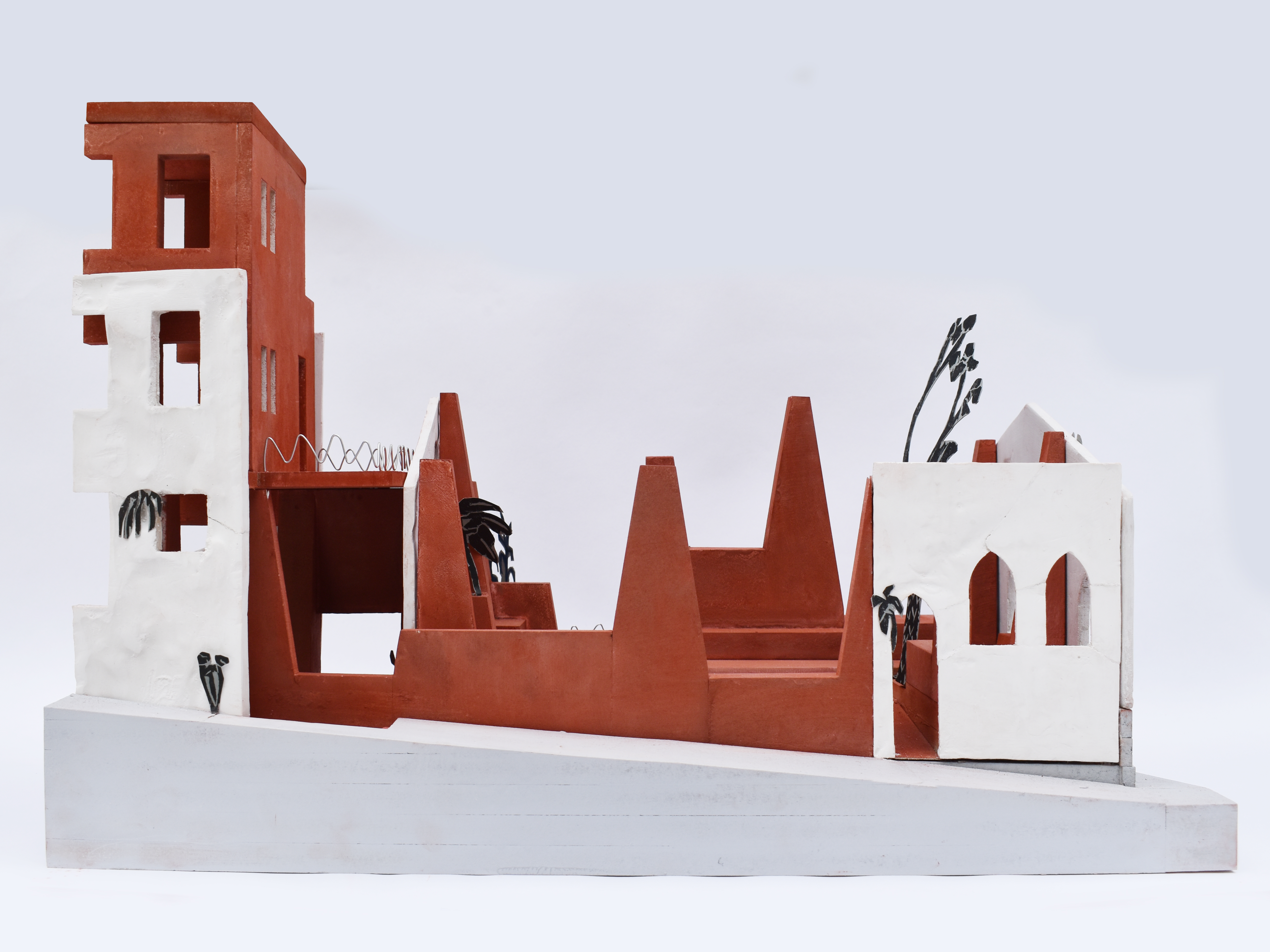 1:50m conceptual model of the rammed earth canteen within extant walls of the ruins

Cross sections

The espaço mato (forested space) is a terraced sequence of landscapes on the escarpment above
Earth excavated in the terracing process is used to form modular rammed earth blocks that are used in the ruins below

The extant masonry walls are stabilized with concrete floor plates that attach to the interior rammed earth volumes, which are topped with vegetation