Passive Museum
with Gioia Connell, Alix Pauchet & Rukshan Vathupola



One of the only museums in the world with a "passive house" designation, the Ravensburg Art Museum in Germany demonstrates a commitment to sustainable technology and locally sourced building materials. Designed by Stuttgart-based firm LRO Architekten, the structure is faced in recycled brick from a demolished monastery and uses a robust thermal envelope that surrounds the concrete shell as well as its complex vaulted roof.

Our analysis tracked the quantity and provenance of building materials and estimated the amount of embodied energy they contributed to the overall project. Breaking down the building into its constituent parts allowed us to fully appreciate its structural details, construction process, cutting-edge technology and heritage-minded design.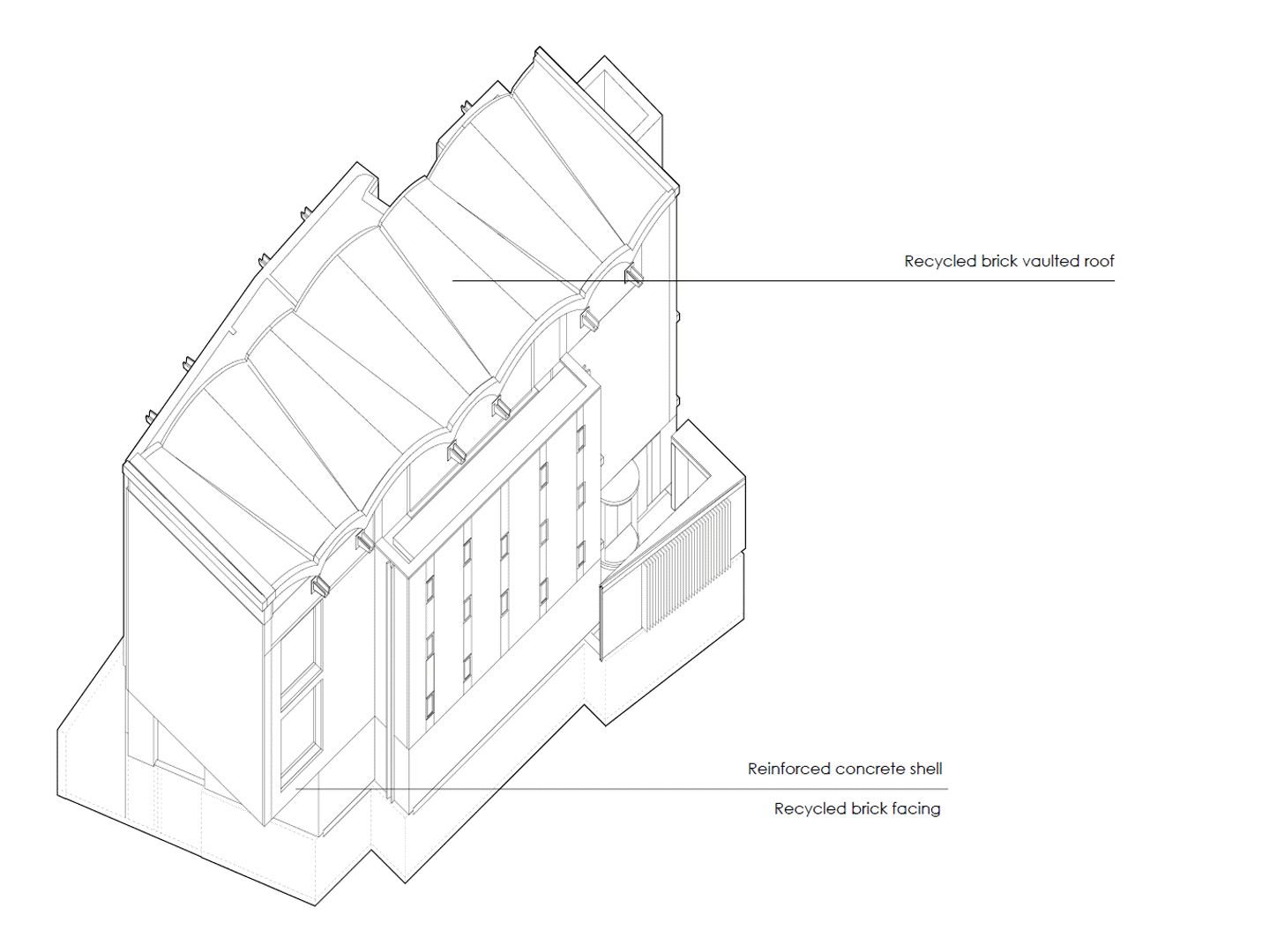 Breaking the building down into its main components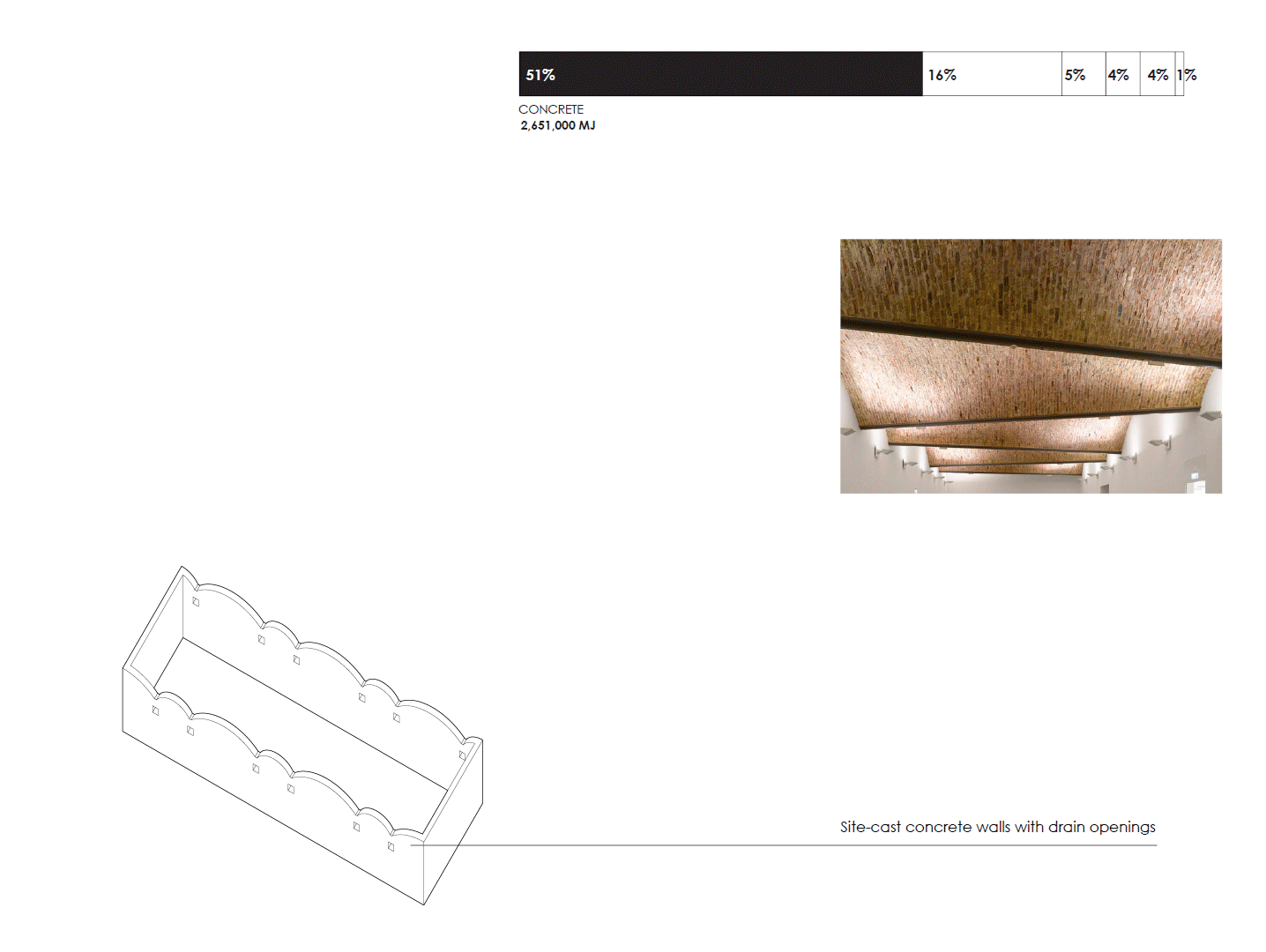 Components of the vaulted roof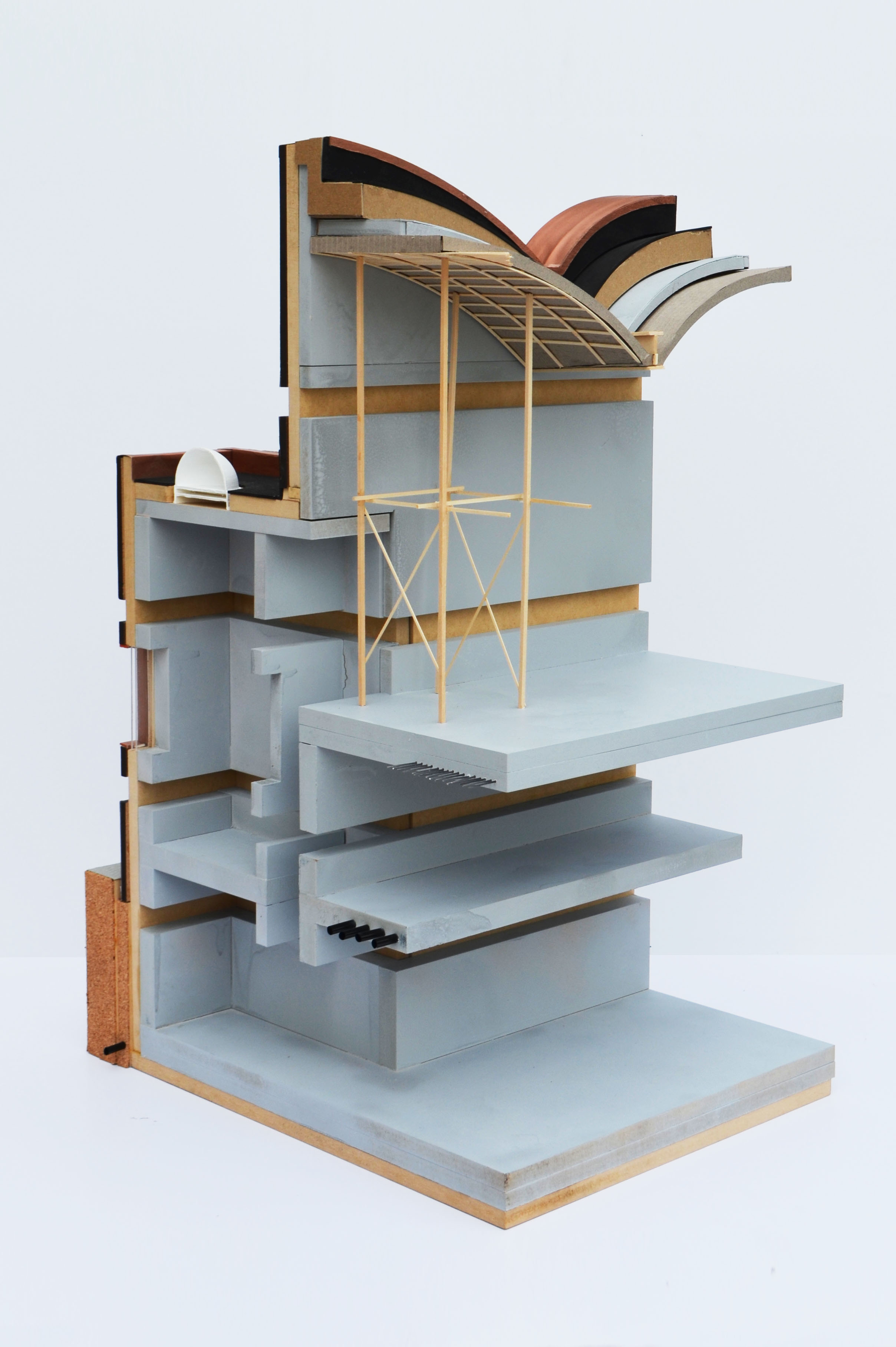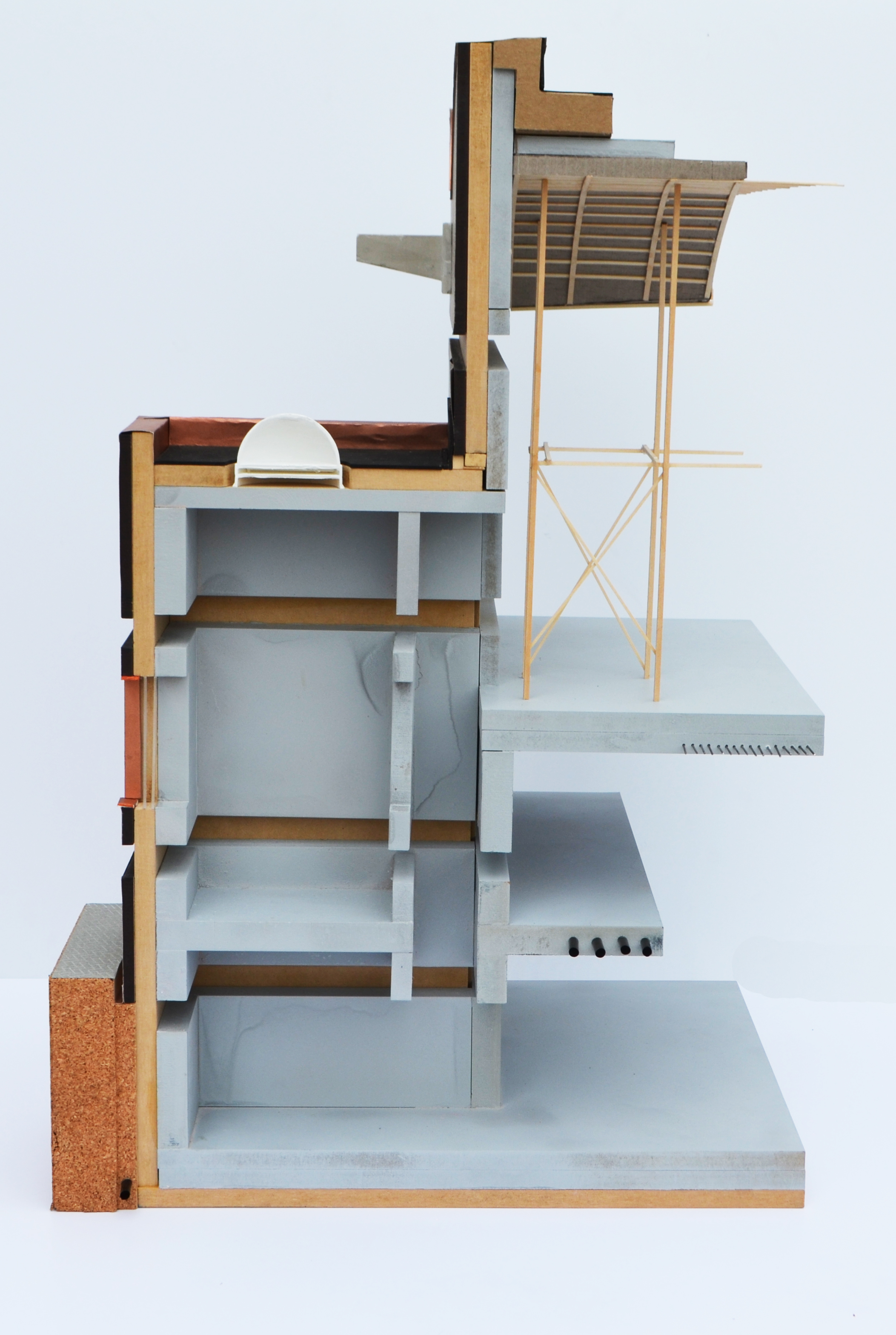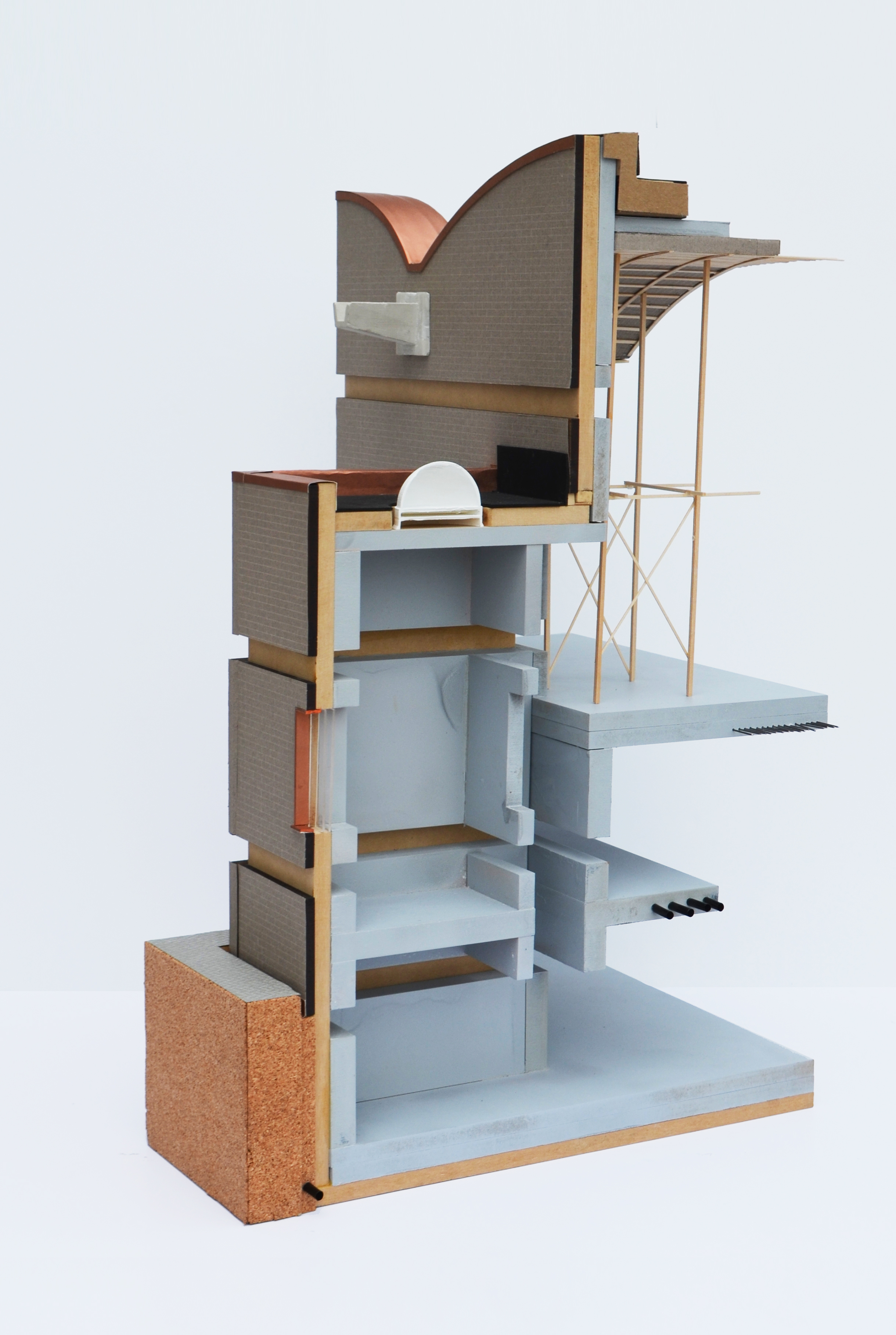 Detail model at 3/4" = 1' scale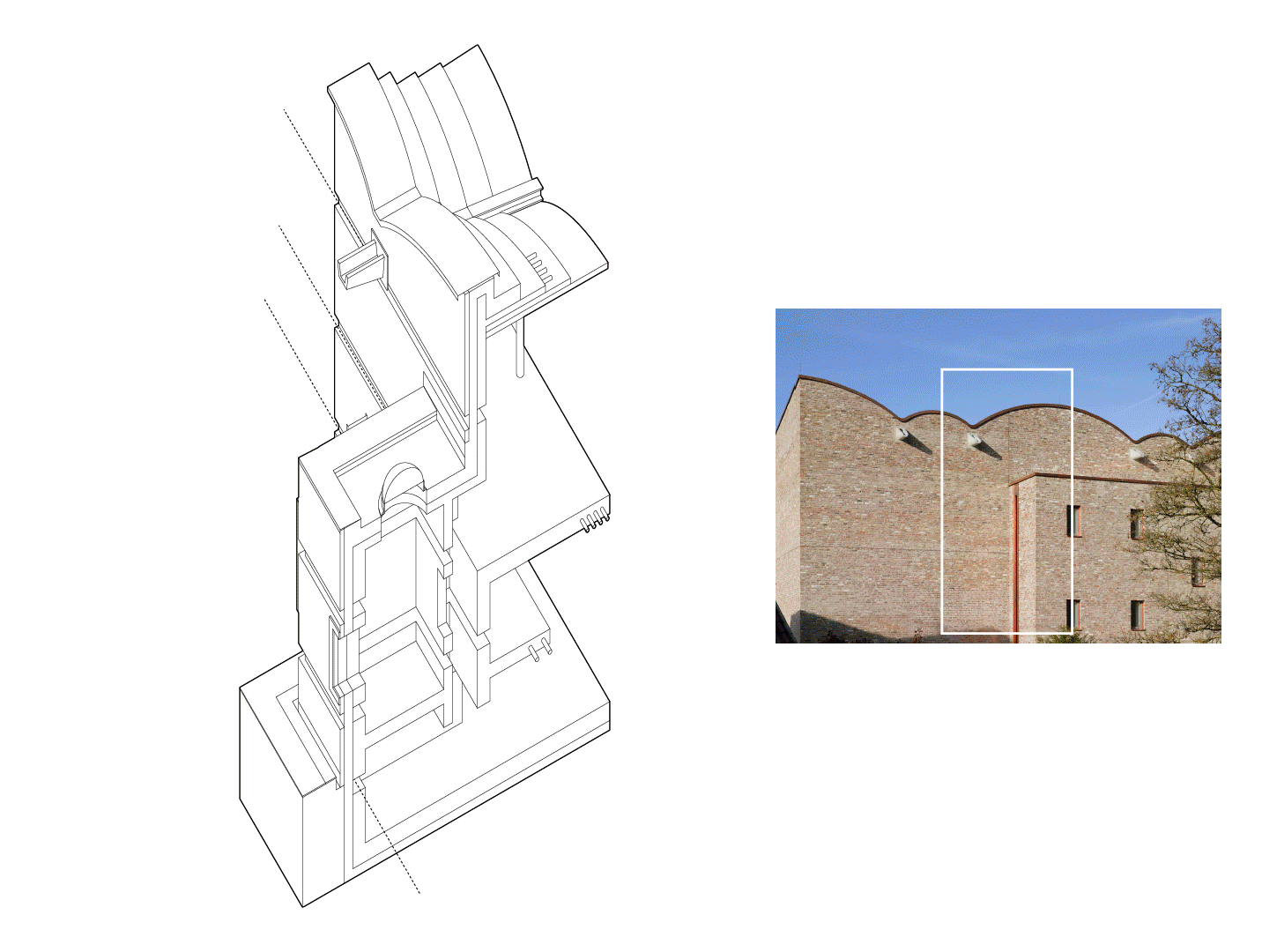 Components of the detail model