Center for Rebuilding
This restorative justice center for Bridgeport uses the built fabric of the city and its industrial past to propose an alternative model for community building. Part of the scheme is constructed using bricks excavated and recycled from infilled industrial sites around the city, its spaces designed and sequenced to incorporate community involvement in an incremental building process.


A large facility for repurposing bricks and training in masonry construction is the first in the sequence of construction, followed by spaces for the restorative justice process housed in self-sufficient brick structures. Other community programs are then built in order of greatest need: multipurpose spaces and offices, a community kitchen and cafe, a gallery, and an auditorium. These additional programs are built around the restorative justice structures using a lighter and more flexible steel frame construction, keeping open the possibility of future extensions as community needs change.
The complex contains within it an architectural template for the restorative justice process, which can be later implemented and adapted in neighborhoods throughout Bridgeport. These brick structures are imagined to be built on former factory sites with the participation and design input of the surrounding community. Restorative justice might then become a common neighborhood typology, and the structures might serve as catalysts that regenerate barren landscapes, transforming them into parks.
Future restorative justice structures and parks on former industrial land


The project is an attempt to synthesize the agency and the ability of both the architect and the local constituents in a reasonable manner, allowing both to contribute to the built fabric of Bridgeport in a way that stimulates a process of restorative economics, transcends the given site to address the entire city, and accounts for the inevitability of future changes.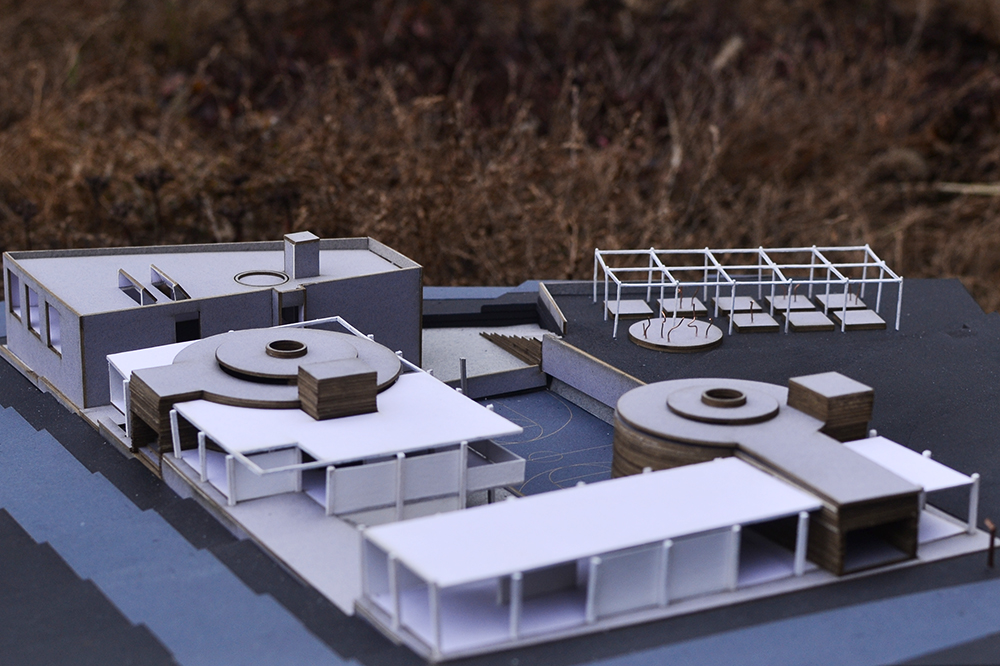 1/16" site model and 3/16" fragment model